Preparing for Parenthood
You are thinking about becoming, or are actually about to become…a parent! Congratulations!
Becoming a parent for the first time can be an immensely exciting, and at times, completely overwhelming undertaking.
They weren't exaggerating – this really is the most important job you will ever have.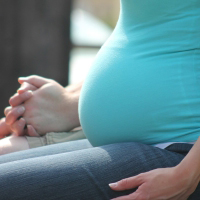 Do you have any concerns – maybe just in the back of your head – that you might not be adequately prepared to do this parenting job the way you hope to? Seeking help in preparing for parenthood can be extremely helpful.
Maybe your caregivers weren't able to provide for some of your needs as well as you would have liked. Perhaps somewhere inside of you, you are hoping that you can provide something in a different way for your own child.
Or perhaps you experienced trauma or attachment wounds when you were young, and you wonder if that might get in the way of being the parent you want to be. Early losses and separations can have a profound impact on us. Either way, preparing for parenthood can leave you feeling more confident.
Couples entering the parenting arena are moving into a unique rite of passage together. You may be wondering how things will unfold between you and your partner on this journey. You may also be wondering why there isn't more information and support available for couples who are about to have their first child. Preparing for parenthood as a couple can give you the jumpstart you may need.
Are you destined to be the same as the caregivers you had for yourself? And, if deciding to be different than your caregivers is as easy as just making a decision, why isn't it so easy for many people to follow through with that decision?
Preparing for parenthood physically, emotionally, and mentally can provide a smoother transition for you and your baby.
Now is a wonderful time to prepare for the whole journey – from pregnancy, through birth, and into the early years – the most critical times for building a strong foundation in your relationship with your baby and as a family.
I can help you navigate the often-emotional, and sometimes confusing journey of becoming a parent. As the mother of two young children, and with years of skill development in the prenatal, perinatal, and early childhood psychological fields, I can help you in preparing for parenthood to become the parent, or the parenting couple, you are hoping to be.
Preparing for parenthood is one of the most worthwhile investments you can make for yourself and your child. Don't leave it up to chance.
Contact me today to schedule your free phone consultation.