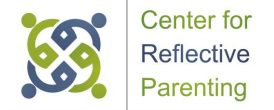 A 10-session group for mothers expecting their first child, and their partners.*
Becoming a parent for the first time can be an exciting, emotional, and sometimes stressful experience. As a society, we do surprisingly little to prepare for the actual parenting journey before it begins. This innovative, 10-week workshop can help you to feel more connected to yourself, your baby, and your partner, and more present, confident, and relaxed as you move through this tremendous rite of passage into parenthood. This small, psycho-educational group is gently and skillfully facilitated by the mother of two young children, who is a licensed psychotherapist in Boulder. Her husband, also an experienced psychotherapist and father, will join the group twice, when the partners are present. The group will provide expectant families with a model that focuses on many important topics, such as:
Practical ways to enhance the parent-baby bond before, during, and after birth
Present-moment awareness and its use in stressful experiences during the perinatal time
Discussion of important and often-misunderstood aspects of pregnancy, birth, and the early parenting period
Developing social support within an intimate group of other first-time-expectant parents
What previous participants have said:
"I wish we could keep going with this class. I really do. It's been a comfort to me every week. Because nobody really talks about how to build a family."
"Some of our conversations really rocked my world in a way that really shifted how I was thinking about parenting."
"I've definitely connected more with my baby through the group, and thru talking about ways to connect. It's been really helpful."
"I feel like the group was very helpful and very fun. I wish every pregnant woman could have that kind of weekly discussion, because it was so reassuring sometimes, to know, like, I'm not the only one."
"I feel like parents might be better equipped to be parents if they all had this kind of forum."
Logistics:
*Dates & Times: 8 sessions, with just the expectant Mamas: Tuesdays, April 19th – June 7th: 5:30 – 7:00 p.m.
            *AND: 2 Sunday evening sessions with Mamas and Partners: May 22nd & June 5th: 5:30 – 7:30 pm
Location: Our beautiful gathering space and home at 1434 Snowmass Ct., Boulder, CO, 80305
Cost: $339. if paid by April 11th.   $359. after April 11th.   Sign up with a friend for only $329. per person!
Contact: Stephanie Dueger at 303-519-1046, or email at sdueger@drduegertherapy.com
---
Dr. Stephanie Dueger, PhD, LPC, is somatically-based psychotherapist and educator who works with adults, couples, and families with young children. Her focus is on enhancing early developmental relationships and building healthy attachments across the lifespan. As the mother of two young daughters, she believes deeply in authentic parenting, and that her husband and their children are her greatest teachers. Stephanie holds Master's degrees in both Transpersonal Counseling Psychology and Education, and a PhD in Clinical Psychology, with an emphasis in Somatic and Prenatal and Perinatal Psychology. She has trained extensively in somatically-based attachment work and has a psychotherapy practice in Boulder, Colorado.  
Learn more about Stephanie at: Drduegertherapy.com
Dan Riggan, MA, LPC, is the Clinical Director at Living Well Transitions, a loving father of two girls, and a highly-skilled and sought-after psychotherapist, who works with adults, couples, and families. Dan is passionate about helping new fathers adjust into parenthood and strengthen all of their relationships. Dan holds a Master's degree in Transpersonal Counseling Psychology and is trained in many modalities that support attachment and healthy connection. He has a private practice in Boulder, Colorado. Dan can be reached at:   (303) – 641 – 2023.