Individual Counseling for Relationship Issues
Are you tired of having relationships that just don't work out the way you'd like them to? Are you looking for more ease, joy, love, connection, or intimacy? Relationship counseling may help you to find answers you are searching for.
Maybe you've finally found a partner who seems amazing. At first. But then you realize over time that they are just like your last partner, or your last several partners, all of whom either broke your heart or whom you couldn't get away from fast enough.
Maybe you are naturally drawn to people who really aren't a good match for you. No one else seems to even land on your radar. Or maybe things start out pretty well in a relationship, but you decide to sabotage it before it has a chance to really deepen.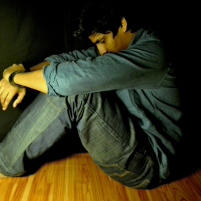 What's going on here? Does it ever make you feel like there must be something wrong with you? Or wrong with everyone else? Or maybe just wrong with the whole world?
How frustrating! It's enough to make some people want to throw their hands up and stop trying altogether.
The good news is: it doesn't have to be that way.
Relationship counseling can help. We are social creatures. Our biological drive is to form relationships and attach to others. But sometimes our earlier life experiences create challenges that prevent us from developing the kinds of relationships we long for. Sometimes, we won't think those experiences are important. Sometimes, we might not even remember those experiences. And often, because we can't see our own blind spots, we end up repeating our destructive patterns again and again. This can feel really disheartening.
I can help you to illuminate those blind spots. Together, we will look deeply at your present-day relationships. We'll find how your early life experiences may be showing up as unwanted visitors in your present-day relationships, and discover ways to send them packing. Together, we will work through those formative experiences – mentally, physically, and emotionally – freeing you to seek and enjoy healthier, more satisfying relationships.
Contact me today to schedule your free relationship counseling phone consultation.