Infertility Counseling
or
Perinatal Loss Counseling
Have you experienced infertility?
Have you lost a baby through miscarriage, or stillbirth? Have you lost an infant?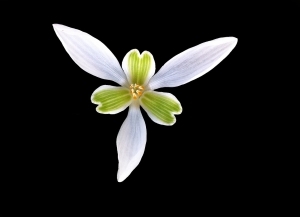 If you have experienced infertility, have feelings of anger, despair, and grief been hanging over you while you have navigated an uncomfortable roller-coaster ride each month? Do you feel like you want to avoid your friends who have children because it is too painful to be around them? Are you unclear about how you wish to move forward through this painful challenge? Infertility counseling can help.
If you lost your baby early in pregnancy, were you reluctant to share this information with others? If you shared it, were the responses you received supportive? Often, miscarriages are not accepted as "real" losses by many people, and we are expected to get over them quickly and "just try again." But for many families, a miscarriage leaves an emptiness, as well as a sense of failure or confusion, because we haven't received the support we need. Perinatal loss counseling can help.
If you lost your baby later in pregnancy, or at birth, your loss may have been accepted as "real." However, reminders of the loss may be everywhere – an empty nursery, baby clothes, your pregnant body – making your loss present indefinitely. Your dreams about parenting your child may have been dashed when you were most filled with anticipation and excitement. People may avoid talking with you about your loss, because it is too painful. Perinatal loss counseling can provide a way to move through the trauma and grief you may be experiencing.
If you lost your infant, you may have formed a strong, loving bond with your child, and felt stunned and shocked by the loss of your baby. You may have gone through a ritual – a memorial or funeral – but the grief may still feel fresh. The loss of your child may have filled you with an unfathomable hole of emptiness. And yet, people again may feel unable to discuss your loss with you, because the pain is too great. Perinatal loss counseling may be able to help you on your path to healing.
You may be experiencing many emotions in the aftermath of your infertility or loss. Trauma, grief, and depression, may be present for you. You may not feel like you experienced any closure with your infertility, or your loss, or may feel unable to navigate through the healing process at all.
You don't need to feel as though no one else could understand what you are going through.
I can help you to find your way through these very dark times. Infertility counseling, or perinatal loss counseling can bring you the additional support you may need.
Contact me today to schedule a free phone consultation.