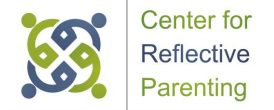 The Reflective Parenting Program:
10-session groups for parents of children 0-2 years old, or 2-5 years old.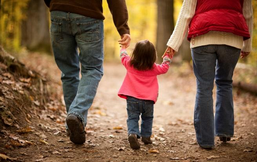 This innovative, 10-week workshop provides parents with a model that views children's behavior as meaningful. The group will focus on specific topics, such as temperament, discipline, and emotional regulation, as well as developing an understanding of the thoughts and feelings that underlie your interactions with your child. This capacity – to reflect upon your own and your child's experience, and respond from this informed place – lies at the heart of effective parenting. Research has demonstrated that developing this reflective capacity is a valuable way to help parents strengthen relationships with their children, increase meaningful connection in the family, and support healthy cognitive and social-emotional development.
---
Dr. Stephanie Dueger, PhD, LPC, is somatically-based psychotherapist and educator who works with adults, couples, and families with young children. Her focus is on enhancing early developmental relationships and building healthy attachments across the lifespan. As the mother of two young daughters, she believes deeply in authentic parenting, and that her husband and their children are her greatest teachers. Stephanie holds Master's degrees in both Transpersonal Counseling Psychology and Education, and a PhD in Clinical Psychology, with an emphasis in Somatic and Prenatal and Perinatal Psychology. She has trained extensively in somatically-based attachment work and has a psychotherapy practice in Boulder, Colorado.   Please contact Dr. Stephanie Dueger for more information on these workshops and when they will be offered again.